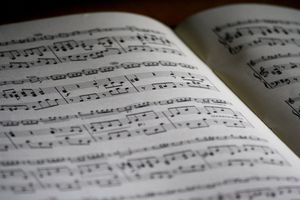 Bringing together a collection of classical works isn't without its challenges. Where to begin and what to include? Some very clear pieces made themselves known early on. 
Fantasie Impromptu 
Certainly one of the most evocative piano pieces of all time. Chopin sure had a flare for the dramatic. I fondly remember my grandmother playing this. She had swollen arthritic fingers at the time, yet played it so beautifully. A testament to what a talented pianist she was. I base my rendition of Fantasie Impromptu on how I remember hers. 
Clair de lune 
Clair de lune must be loved by everyone on the planet. Regardless of what you listen to, it strikes a universal chord. I take advantage of the 'metre', to me those crisp chords feel more labored than romantic. It's quite sombre and the beauty comes from lament. I wanted to include this bitter sweetness in the piece. 
Le Gibet 
To me the Bb octave throughout this piece is the gibet as it bumps the frame or building in rough weather. I imagine Ravel was familiar with stories of the torture. In my mind I hear this piece much slower than most pianists play it. So my rendition is more a funeral march. Ravel often complained pianists played Le Gibet too fast for his liking. A fact I learned whilst learning the piece. Felt I'd been historically high fived! 
Can't wait to share these with you all. It's been a labour of love. 
-Sky