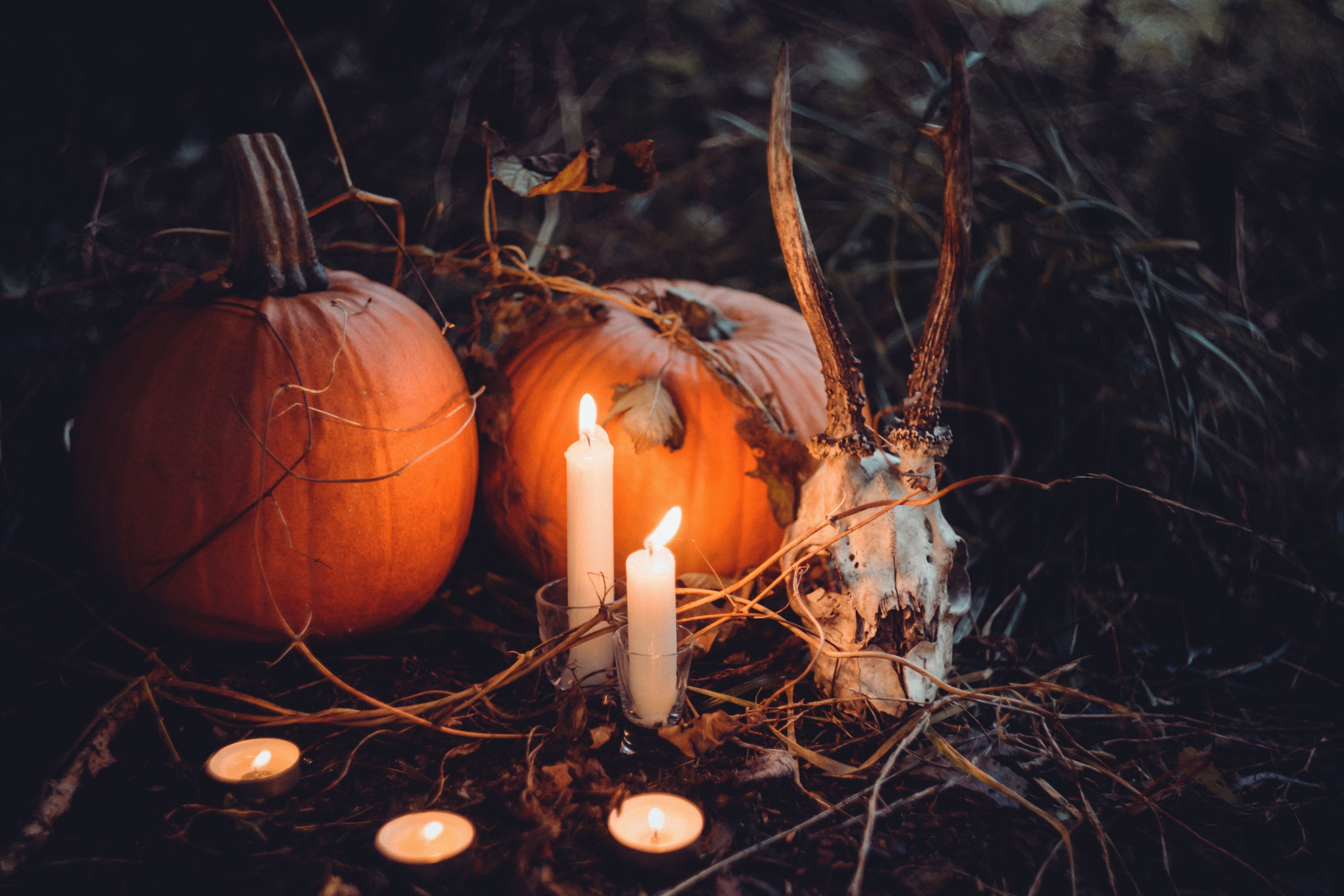 On the evening of Halloween ten years ago today this song was written. Semi-unintentionally I might add. I was dicking about at the piano, playing around with this 3/4 intro thing, singing nonsense. Quickly it turned from less of a playful throwaway moment and more into something of substance. It took about two hours all up, lyrics and all. It's cool when a song comes that thick and fast, but it's not terribly frequent. For me at least.
I was acutely aware of the hour and drawn into Halloween's ye olde pagan roots. This song was never going to be a bloodbath but it was circling me, ritualistic and beckoning. A song trying to find its muse, tracing its own inception. Halloween is in pursuit of its past. As much as the people from olden times have reflected on the souls of those passed.
The piano in Halloween was processed to sound like the old pianofortes. They have an intriguing after ring and sound thinner than modern pianos. The strings were given a bit of a Tron feel. Both the pianoforte and Tron-esque strings are subtle production details. Don't understand where the idea came from, it just felt right. The orchestral drums sat well with a waxing or full moon on a hilltop overlooking an old township before descending to mingle with the living.
Well I said it wasn't a bloodbath but I did have a John Carpenter moment at the end with all that screaming. What can we say, Halloween summons ghosts.
Lyrics:
Way, way back in time forever to find you 
All waiting in line, all set for the fine view 
Maybe I'll go 
Maybe I'll stay 
Maybe The Fall just blows this away 
I hear you say 'it's never too late' 
Oak Tree where we find the pieces we've once been 
We'll left hand drive 
Westward, the reoccurring scene 
Maybe I'll go 
Maybe I'll stay 
Maybe the Fall just blows this our way 
I hear you lean towards Halloween 
Eve of All Saint's unspoken word 
Echoes down uneven ground 
Death and desire, you light the sage 
Tendrils and flesh tightly bound 
and with the lantern from your hand 
Passed down from candle to this land 
Season's turn, as does every page 
Grey paving thought beyond fact 
Out of the blue carried night into day 
Oh but you can feel deeper than that 
and with the scarecrow in this light 
Casting his shadow on second sight 
Don't let the moon set too soon 
Know that I will burn for you 
Don't let the moon set too damn soon 
Down on the eve of the muse 
If you let the moon set too damn soon 
Know that my desire can't lose 
I will find you, Halloween