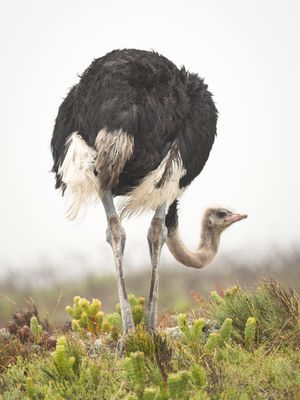 This is the first entry in a series taking a beyond the veil style look at the songs.
Songwriting is difficult to talk about because to a large degree I feel the songs write themselves. In this manner my role is deciphering code, hearing messages, recognising emotional landmarks within a sonic landscape. Ultimately I feel songs are just as spells, or at least have the potential in the right hands to be magical and evoke this in others.
None of this gives me a licence to shirk responsibility. There is a great amount of discipline and devotion behind the music both creatively and technically. While writing Ostrich Plume I was taken to a place of past wrongs. It was a sticky process because I found it hard to switch off from once those doors were opened. It was a prickly puzzle I needed to solve.
Metaphorically there exists a cauldron. During a song's creation ingredients are added to the cauldron and brought to a simmer. The active ingredients in Ostrich Plume are:
A burlesque fan tainted with animal cruelty
A coffee table made of desert sand
Some betrayal
...and a whole lotta pain.
These ingredients are inspiration. These elements are left to brew in this cauldron for sometimes a few days and sometimes even years. Messages can freely emerge as a song begins to take form, hopefully becoming it's own sentient being.
The music began to take form within driven rhythms. One force in hot pursuit of another. I decided the chorus should have a slow waltz feel with a full arrangement, while keeping the verses lively yet sparse.
Something of beauty can be created directly from pain and suffering. However this beauty can easily be taken for granted and squandered. An ostrich feather burlesque fan was gently wafting into frame but it's origin wasn't pretty. It's feathers had been plucked from live birds. I understood not every tool of seduction was created equal. Pain seeped in, I wanted to bury my face in the sand.
Back to being a kid, hit reset and I'm a four year old again. Living at my uncle's place while my parents are separating. There's a glass coffee table in the lounge filled with sand from the top end of Australia. Taken from the desert, quite possibly an illegal practice, but perhaps not so during the eighties. Something lives in that sand, no one's ever seen it. But we find it's tracks in the morning. One day I think I see movement within the table. Maybe it's a scorpion, a beetle, a lizard? There's always fresh tracks in the sand.
The fan keeps wafting, encouraging my thoughts toward the relationship between air and earth. Deeper we go, my child self and I. The bridge in Ostrich Plume becomes the crescendo, the feathers beat furiously and sand is swirled in and around itself. But it must come down eventually to face the rest of the music. The verses at odds with the bridge. How will the sand fall? Could it arrange itself as before? Or are these tracks lost forever? What's in a name?
Some secrets I can't give away.
-Sky
LYRICS:
OSTRICH PLUME 
Keep your head down child of mine  
How many times do I have to tell you?  
The thing that saves, keeps you slave  
You'll never get out of the full story  
Because they are and will always be  
The first to admit just to beat you to it  
Screening loves you best with the grain  
At least that's what they say  
Ostrich plume, a strange bloom  
They estrange blue in ostrich plume  
Scratches in the sand find a way to the arm put mine around her  
And sometimes it's not a habit  
Hand feather blew speed towards this outcome  
Which right now feels if I put my head down deep I could sleep  
Screening from the wrist with the grain  
Isn't that what they say, hey you  
But it's not like that  
May she call her name  
And may you call her name  
Round and round and round and here we go  
Shame the conversations they never had  
In the real world the tracks in the sand  
Go back to her arm leading back to your fear  
This fan, these feathers only blowing up time  
Round and round and round we go  
Screening all your best with the grain  
I bet that's what they'll say  
And may you call her name  
And may she call her name  
But it wasn't like that and with time it turns out her name meant more than she ever knew.